Welcome to Absolute Flooring | Your Local Flooring Store Red Bay, Alabama
Transform your home or business with Absolute Flooring, Red Bay's premier flooring provider. We carry an extensive range of high-quality, durable flooring options, including hardwood, carpet, laminate, and luxury vinyl, tailored to your lifestyle and budget.
Experience the Absolute Flooring Advantage
Absolute Quality
We're proud to offer some of the most reputable flooring brands in the industry. From the timeless appeal of HARTCO hardwood to the innovative designs of DREAMWEAVER carpets and the resilience of CREATE FLOORS laminate, our products deliver both performance and aesthetic appeal.
Absolute Variety:
Whether you're looking for the luxury of hardwood floors, the comfort of carpet flooring, the practicality of laminate flooring, or the versatility of luxury vinyl planks, Absolute Flooring has you covered. We offer a variety of styles, colors, and textures to match your unique decor.
Absolute Value:
At Absolute Flooring, we believe in offering cost-effective flooring solutions without compromising on quality. Our products cater to a wide range of budgets, ensuring that you can find a solution that suits your needs.
Absolute Care:
We're not just about selling floors. We also provide tips and advice on maintaining your flooring, from the best cleaning products for hardwood to care tips for your carpet. We want to help you keep your floor looking as good as the day it was installed.
Lowest Discount Flooring Sale
Ready to speak with an expert?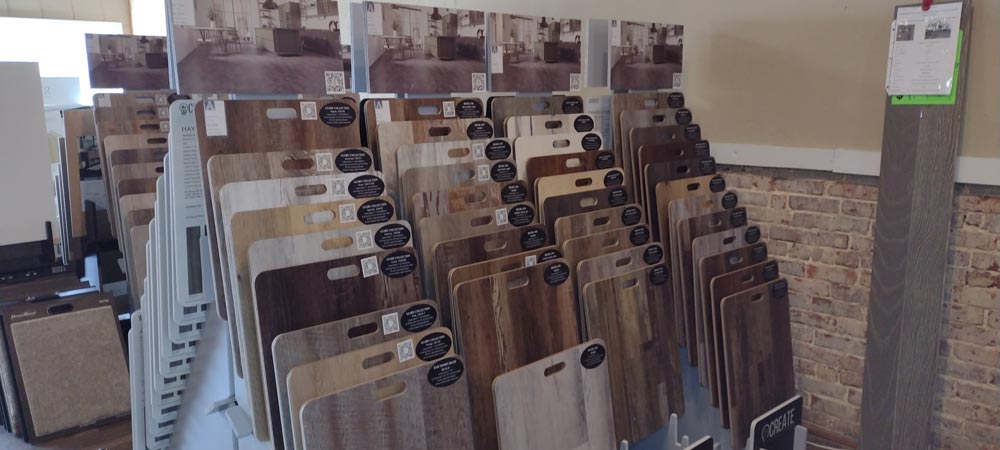 Discover the Absolute Flooring Difference in Red Bay, Alabama
Visit our store in Red Bay, Alabama, and explore the wide range of flooring options we offer. Our friendly, knowledgeable team is ready to assist you in finding the perfect flooring solution that matches your lifestyle, budget, and aesthetic preferences.
Contact Absolute Flooring today, Red Bay's trusted flooring provider. We're excited to help you create an environment that you'll love.
Explore Our Extensive Flooring Selection
Hardwood Flooring

Add warmth and elegance to your space with our range of hardwood flooring options. From traditional oak to exotic species, hardwood floors offer a timeless and high-end finish that boosts your home's value.
Carpet Flooring

Experience the cozy underfoot comfort of carpet flooring. Our carpets are designed for durability and ease of maintenance while adding a touch of luxury to your rooms.
Laminate Flooring

Enjoy the authentic look of hardwood or stone without stretching your budget. Laminate flooring offers excellent durability, and easy maintenance, and is available in various styles to suit your decor.
Luxury Vinyl Flooring

Our luxury vinyl flooring blends affordability, durability, and style. Ideal for areas with high foot traffic, these floors resist spills and moisture, and come in designs that mimic the appearance of real wood or stone.
Unparalleled Customer Experience
Our commitment to superior customer service sets us apart. We listen to your needs, guide you through the selection process, and provide insights into the best flooring options for your home. Whether you're renovating a space, building a new home, or just refreshing your decor, we're here to make the process smooth and rewarding.
Serving Red Bay, Alabama
As a trusted local business, Absolute Flooring is dedicated to serving the Red Bay, Alabama community and surrounding areas. We're here to answer your flooring questions, assist you in exploring our products, and help you make the best decision for your home or business.
Our Comprehensive Flooring Advice
At Absolute Flooring, we believe in empowering our customers to make informed decisions about their flooring. From comparing hardwood versus laminate for durability to understanding the low-maintenance appeal of luxury vinyl, we offer comprehensive advice to help you make the right choice for your home.
Maintenance and Care for Your Floors
Take care of your investment with our expert tips on floor care. Each flooring type requires unique care to maintain its look and durability. Learn how to clean hardwood floors without causing damage, the best practices for maintaining your carpet's plushness, or simple tips to keep your laminate floors looking their best.
Easy DIY Floor Replacement
Are you looking for easy-to-install flooring options for your DIY project? We've got you covered. From snap-together laminate to peel-and-stick vinyl planks, explore our range of DIY-friendly products that make floor replacement a breeze.
Visit Us in Red Bay, Alabama
Explore our flooring options firsthand at our store in Red Bay, Alabama. Our friendly team of flooring experts is ready to answer your questions, offer advice, and help you find the best flooring to fit your lifestyle and budget.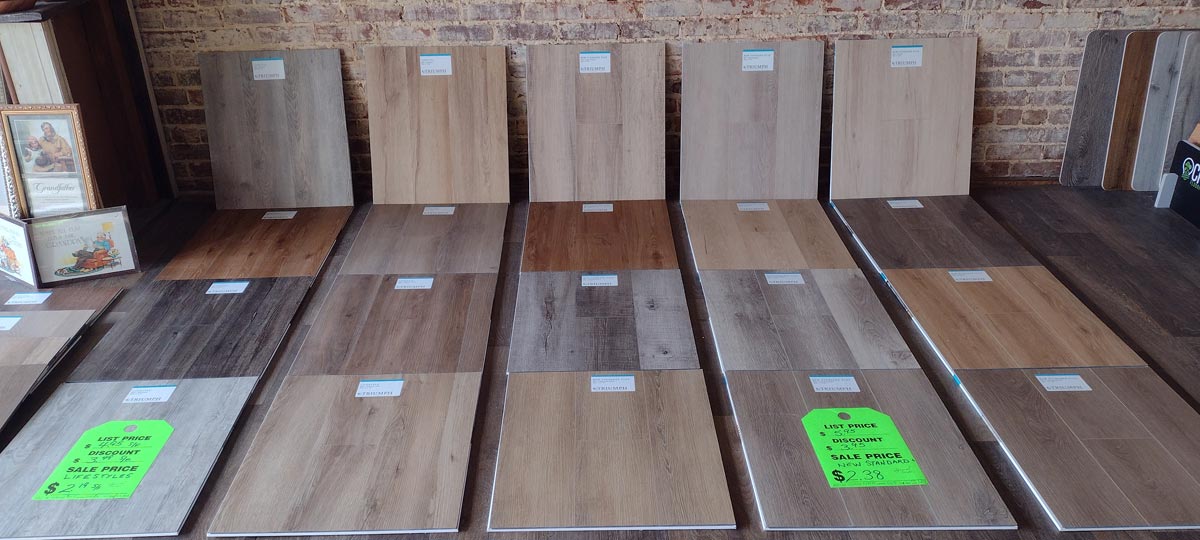 Frequently Asked Questions
Which flooring option is best for high-traffic areas?
For high-traffic areas, we recommend durable options like laminate or luxury vinyl. These floors are scratch-resistant and easy to maintain, making them perfect for areas with heavy footfall.
How can I maintain my new floor?
Maintenance will depend on the type of flooring. Hardwood floors, for example, should be cleaned with a unique hardwood cleaner to avoid damage, while carpets may require professional cleaning periodically.
Which flooring options are pet-friendly?
DreamWeaver Carpets are made with pets in mind with their latest technology with "Lifetime no pet stain warranty"
Get Started With Absolute Flooring Contact Us Today!
Ready to find the perfect flooring for your space? Start your flooring journey with Absolute Flooring, your local flooring authority in Red Bay, Alabama. Let's work together to create the home or business environment of your dreams. Contact us or visit our store today to explore our product range, discuss your needs with our team, and discover the Absolute Flooring difference.